Integrity Awarded WA DES Program Contract # 00918
for Inside and Outside IT Cabling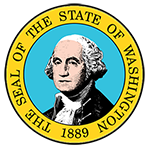 Integrity Networks is now a vendor with the Washington State Department of Enterprise Services (DES). Integrity has been providing Network Infrastructure and System Integration in the state of Washington since 2006. Now, our customers have more convenient access to our services, saving time and reducing procurement steps.

As DES states:

"There is no need for customers to generate further competition in selecting vendors for their IT cabling projects. Competitive requirements in Washington state law have been met with the initial Request for Quotes and Qualifications (RFQQ) 00918."

We are contracted to provide our services to North Puget Sound, Olympic, and Southwest regions of the State.

For more information on the scope of the contract, who can use it, the geographic areas we're contracted in of Washington State, please contact us or see the WA DES Contract Summary page here.